WHAT'S HAPPENING AT THE ALLEN TEXAS HARLEY-DAVIDSON® HALLOWEEN EVENT?
At Black Gold H-D®, we don't just celebrate Halloween, we go all out. Seriously, we really dig it. Employees spend the rest of the year dreaming up elaborate costumes and they carefully guard the secret of what they're going to be. We're almost willing to skip the month of September just to get to our Halloween event. This is one you don't want to miss.
Everyone in the family is welcome to come in costume. If you don't have one you'll still have fun. However, if you're nervous about dressing up because you think you might be out of place, stop. We promise there will be someone there wearing a costume crazier, scarier, sillier or more elaborate than what you came up with.
The kids love it and if we're honest, we'll tell you we love it just as much. Grab a free lunch at 11:30. Biker Treating for ages 12 and under starts at noon. 
Whether you dress up or not you definitely want to be there for the costume contest at 1 pm. The adult winner gets a $250 gift card to be used at our Allen Texas store (not valid toward a new motorcycle purchase). The kid costume winner can pick out a toy of their choice and a dealer back T-shirt.
COSTUME IDEAS FOR MOTORCYCLE RIDERS
If you're down to the last minute, you could always dress up as a BIKER!!! Put on everything leather you own and ride your Harley® to the store. If you want something different, here are a few costume ideas:
Evil Knievel 
You already ride like a daredevil, and who doesn't want to own a star-spangled jumpsuit? You still have time to order from Amazon and eBay. Costume shops in Plano, McKinney, Carrollton and Lewisville might also have one in stock.
Any Motorcycle-Riding Superhero
Find a scene where your favorite Marvel or DC character was on a Harley® and copy what he or she wore. Here are a few ideas (with links to movie scenes on YouTube because they're awesome.)
Captain America -- In The Winter Soldier, he rode a Street 750 to play chicken with a fighter jet, then vaulted off the bike to take down the plane.
Wolverine -- Hugh Jackman rides an H-D® DuoGlide in the 2009 X-Men Origins: Wolverine. You probably already need the jeans, white T-shirt and brown leather jacket you need for the costume, just mess up your hair. Use the bear claw meat shredders you bought for grilling to complete the look.
Black Widow -- In Avengers: Age of Ultron Scarlett Johanssen's character jumps out of an airplane on the soon-to-be-released H-D® Livewire. This costume is easy to throw together with all black clothing and black boots. Add a chunky belt. For extra fun buy or borrow a thigh holster.
Batman -- Dark, brooding superhero. Dark movie. Badass bike. It's all perfect for Halloween. Motorcycle video here. If you're a Batman fan all year long, go all in with this Batman motorcycle helmet. Women, go as Batgirl or Catwoman.
For more Harley® bikes in movies, check out 5 Movie Harleys We All Wish We Owned.
Easy Rider
Dennis Hopper's character Billy needs a black shirt and jeans and a tan leather jacket. If you can find a jacket with fringe, that's your best choice. Add a chunky gold or seashell necklace. If you have an old motorcycle helmet, Jack Nicholson's George is an easy DIY with a can of gold spray paint. Then throw a white seersucker jacket over an old college sweater.
Tron
This Instructables walks you through building a glow-in-the-dark Tron suit. If you don't have the time or the patience, go with all dark attire and add this $13 glow light kit from eBay to your helmet.
Mad Max
Dallas costume shops and grocery stores have costume make-up in the Halloween section. Put on your oldest, most tattered white T-shirt and rub some dirt all over it. Tie every belt you can find around your waist. Use dark make-up to turn everything from your cheekbones up black.
FREE PUMPKIN CARVING STENCILS FOR HARLEY-DAVIDSON® FANS
We scoured the web for pumpkin carving ideas that show your love for all things Harley®. Click the links to navigate to the stencil. Take photos and share on our Facebook page.
Simple bar and shield outline: 
For a bar and shield that contains the words "Harley-Davidson® Motor Cycles" click here. This one is rated as "challenging."
If you want to create a custom message, here's a stencil for upper case letters. Then use this pattern to add flames on either side.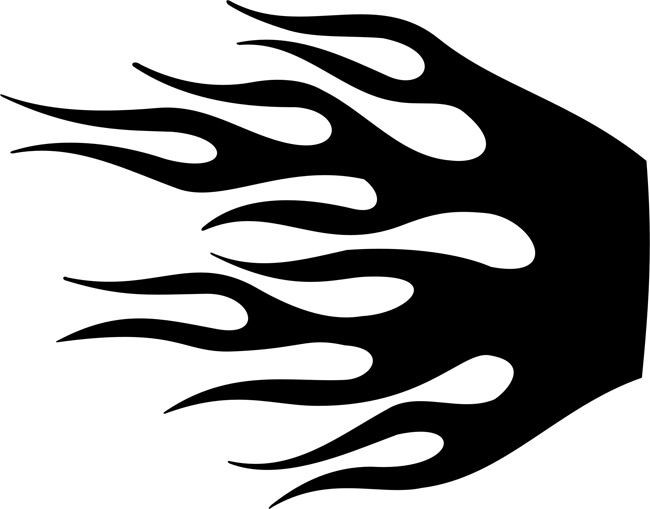 The website spookmaster.com has a ton of free pumpkin carving stencils. Here are a few we think our Allen Texas H-D® fans will like:
Ghost Rider
Skull
Skull 2 
Skull and flames 
We also found a pretty complex patterns that costs $3.95 each at Masterpiecepumpkins.com. If you're a pumpkin carving master, we'd love to see your recreation of this eagle spreading its wings over the bar and shield.
USED HARLEY-DAVIDSON® PRICES SO GREAT IT'S SCARY
October is one of the best months for riding. If you've had the ache for a Harley-Davidson® Street, Sportster, Softail, Touring, Trike or CVO, now is the time to buy. We need to make room for our 2019 Harley-Davidson® motorcycles, so we're slashing prices to an unheard-of amount. Shop pre-owned inventory online or check them out in store when you come for our Halloween event.